Lindy Hop Lessons Barrie
The Wild and Spontaneous Lindy Hop
The Lindy Hop began in the 1920s in Harlem, New York City. It quickly became popular through films, performances, competitions and travelling dance troupes. After World War II, most people lost interest in the Lindy Hop, but by the 1980s it was being danced in several clubs throughout Europe and America. The footwork and timing of the Lindy Hop reflect that of the Swing, Charleston, and other popular rhythm dances. The Lindy Hop later evolved into many other styles of dance which also became popular, such as Rock and Roll, Jitterbug, and the Boogie Woogie.
Characteristics
Lindy Hop is danced in an athletic-type stance, making it easier to keep your legs moving, rather than an upright posture like most other dances. This energetic dance is considered wild and spontaneous, making it easy for dancers to create their own personal style. The Lindy Hop consists of both 6 and 8 count steps.
Popular Lindy Hop Songs
Jump Session – Slim & Slam Candy Man – Christina Aguilera Stompin' At The Savoy – Benny Goodman
Related Dances
Swing dancing is fun in any shape or form. Lindy Hop is a member of the Swing dance family.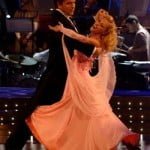 Foxtrot is a casual and relaxed dance. Traditional Foxtrot music resembles that of Lindy Hop.
West Coast Swing is an increasingly popular Swing dance with a similar dance hold to the Lindy Hop.