Viennese Waltz Dance Classes Barrie
The Swift and Gliding Viennese Waltz
Viennese Waltz is known to have the longest history of all Ballroom dances, originating back to the 18th century, with the influence of German and Austrian dance styles. Viennese Waltz was one of the first dances performed in a closed hold, and some looked at it as quite scandalous. The music of Johann Strauss helped to popularize the fast and elegant Viennese Waltz. Originally, the music was almost always instrumental, but modern Viennese Waltz can be danced to many different styles of Waltz music.
Characteristics
The Viennese Waltz is also known as the skater's dance because of its swift and effortless appearance. It is characterized by its rotational patterns, and signature cross steps known as Viennese crosses. The music of Viennese Waltz is written in 3/4 time, and counted as 1-2-3-4-5-6.
Popular Viennese Waltz Music
Voces de Primavera – Johann Strauss The Skater's Waltz – Mantovani Old Skool Love – Divine Brown
Related Dances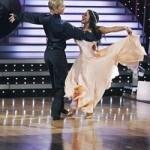 Waltz is a popular partner dance with a history as far dated as the Viennese Waltz. These dances have many similarities, but the music of Waltz is much slower.
Samba is known to some as the Brazilian Waltz, however it is a Latin dance. Samba incorporates the Viennese cross element, known as "voltas" in Samba.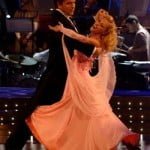 Though Foxtrot appears much different than Viennese Waltz, it is another popular Ballroom dance style with some common elements to the Viennese Waltz.