West Coast Swing Lessons Barrie
The Elegant and Stylish West Coast Swing
West Coast Swing originated in California in the 1930s. Dean Collins, a performer and teacher in Los Angeles, was a big influence on developing this style of Swing dancing. West Coast Swing is a slotted dance (the lady travels in a line, while the man stays in place) that can be slow & elegant, silky & sensual, or fast & furious, depending on the speed of the music. The West Coast Swing is known as a more sophisticated form of Swing dancing.
Characteristics
West Coast Swing is a robust partner dance with a unique dance connection. The man is considered to be the anchor, and the lady often remains in front of the man while dancing in the slot. The dance requires more intricate lead and follow, often connected by just one hand instead of two hands or closed frame. West Coast Swing can be danced to almost any kind of music written in 4/4 time, and depends on the personal interpretation of the dancers.
Popular West Coast Swing Music
Overload – Alfie Zappacosta I'm The Only One – Melissa Etheridge Something To Talk About – Bonnie Raitt
Related Dances
This Swing is known as East Coast Swing, which is danced to faster music than West Coast Swing. It is more upbeat and energetic.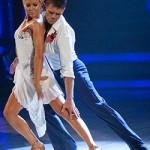 Learning how to Rumba is an excellent prerequisite to West Coast Swing, thanks to Rumba's attention to footwork and partnership.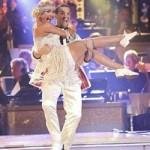 Lindy Hop and West Coast Swing share a similar dance connection. Lindy Hop is a very high-energy and spontaneous dance.