Ballroom & Latin Dance Lessons
Experience the wonderful benefits of Private Social Dance Classes for Adults. Professional instruction in a welcoming and beautiful studio in Innisfil, Ontario.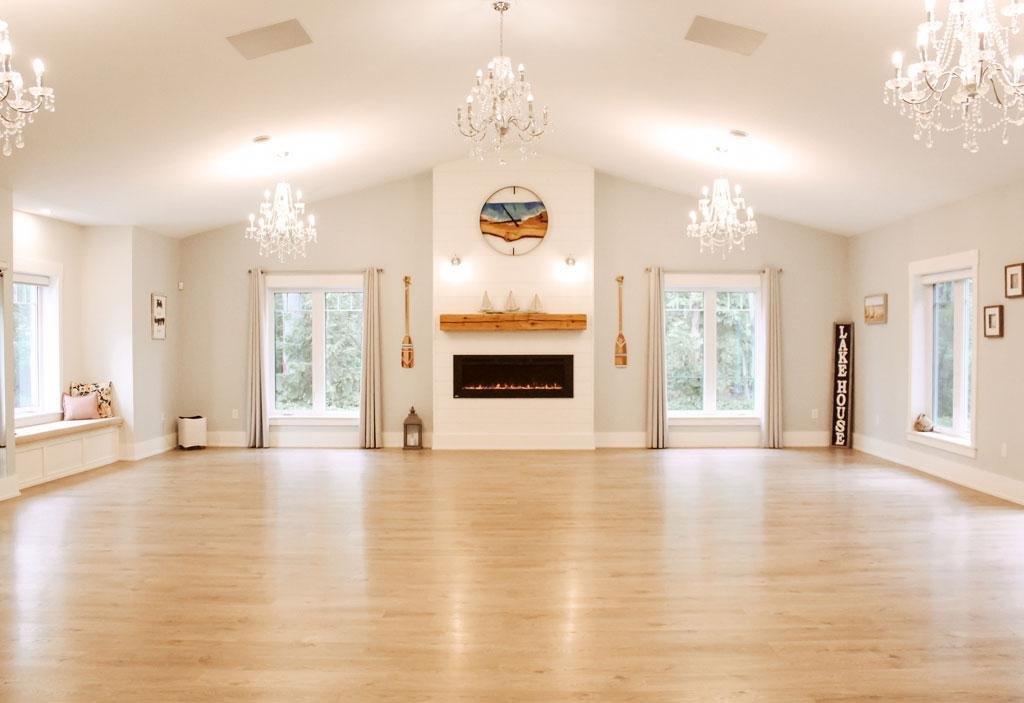 Learn How to Dance
Learning how to partner dance can be an intimidating experience for some. At Lakeside Dance, we are committed to making your learning experience fun and memorable.
Host a fun and active team building dance workshop at Lakeside Dance, or invite us to your next professional event.
Let us help you learn how to dance for your wedding day and create a memory that will last a lifetime.
Why Join Lakeside Dance?
Lakeside Dance offers a high-quality system of teaching, dedicated instructors, and flexible programs. At Lakeside Dance you are part of a friendly and supportive community of people who share a passion and enjoyment of learning how to social dance. Come and experience the value for yourself!
Ballroom Dance Styles- Something for Everyone!
Social dancing is about adapting to the situation, and dancing to reflect the music. This is why we offer many different styles of dance which will allow anyone to learn how to dance anywhere they find music! Learn more about the different styles and benefits of Ballroom and Latin dancing.
Learning How to Partner Dance Doesn't Have to Be Hard.
Dancing happens just one step at a time, and so does the learning process. Within just a few lessons you will be surprised how comfortable you can be on the dance floor! The first step is the hardest, so make a difference and take the first step today!
"We make learning how to dance fun and easy for everyone. Live life one dance at a time. Experience life, start dancing! "
– Lakeside Dance