All of Our Students Love Dance Classes and You Will Too!
We like to know what our students think of Lakeside Dance, and the experience offered here. Check out what some of our students are saying about Lakeside Dance: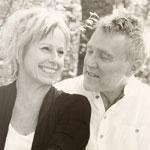 Bruce & Janice
Having never been proficient on the dance floor and fearing embarrassment in trying, it was on the urging of my wife that we signed up for formal dance lessons. We were fortunate enough to have Ashley be our instructor. Her knowledge and grace on the dance floor, coupled with an unparalleled enthusiasm to teach has made our experience enjoyable and positive. What started as an experiment has become a hobby that will give us many years of pleasure.
Silvia Baxter
After learning the basic steps, I was able to follow the instructor as he led me through one of the most romantic and sensuous dances… the Tango! From that first lesson, I believed I could become an accomplished dancer under Adam and Ashley's guidance.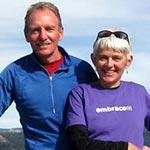 Quentin & Lorene
We're enjoying learning to dance with Ashley and Adam- the lessons are fun, well-structured, and personalized. Ashley and Adam obviously love dance. They are upbeat and professional, and take our lessons and our progress seriously. We have never taken dance lessons before, and now are feeling more confident with ballroom and latin dances.
Did You Know?
Social dancing is a great way to meet new people, and have weekly activities to attend! Learn more about Social Dancing.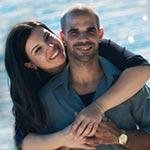 Carlos & Vanessa
My fiance and I were hesitant about having a choreographed first dance at our wedding, since we aren't very skilled dancers, but Adam and Ashley were amazing to work with. They taught us steps I never thought we could do! Our first dance was a huge success and their talent, professionalism, and patience made it all happen. Thanks Lakeside!
Check us out on Facebook:
 Lakeside Dance aims to provide a welcoming community of social dancing, instruction, exercise, and personal growth. Our method makes learning how to dance fun and easy for everyone. Live life one dance at a time.
Experience life, start dancing!