A Unique Approach To Learning Dance
With several years of teaching experience, Lakeside Dance has developed a unique method of learning which will guarantee progress and results. Learn more about our Types of Lessons, Dance Levels, and Style System on this page.
Types of Lessons
At Lakeside Dance there is always a dance class to suit your needs! Through learning, repetition, and practice, dancing with us will quickly become a hobby or passion for anyone!
Private Lessons
Private lessons enhance your dancing skills through one-on-one instruction. Your instructor will focus on getting you dancing as quickly as possible by first teaching you the fundamentals of dancing. As you progress, you and your instructor will customize your program and lessons, so that you may achieve your dancing goals!
Practice Parties
At Lakeside Dance, we host exclusive practice parties with special parties and events throughout the year. Our practice parties are designed to review the steps and patterns you have learned in your private lessons. The parties are a great opportunity to dance with fellow students, and instructors in a fun and relaxing environment.
Many of our students have asked where they can go out dancing to practice what they have learned. Lakeside Dance offers a fun dance party where you can enjoy a night out, socialize, and do some dancing! Dancing with us, you will have the opportunity to try new dances, and see the different levels of fellow dancers. We encourage students to ask others to dance, this will help strengthen your social dancing, but is not required.
Dance Levels / Syllabus
At Lakeside Dance every student learns at their individual pace. Our syllabus is designed to get you dancing the fastest! In your introductory program you will learn some of the fundamentals of social dancing. You will take these skills with you and continue to improve them as you progress through different levels. Each student learns differently, and Lakeside Dance recognizes this. That is why your instructor tracks your progress, and keeps you moving at a pace that is suitable to your skill level and ability. You will progress to the next level when both your instructor, and yourself feel that you are ready.
Style System
Along with our robust and efficient teaching methods and dance syllabus, our Style System is a method for improving a student's repertoire of dance steps. This system relates many dance styles together by linking the steps and patterns from one style of dancing to another. This means that you will be taught a pattern in Rumba (for example), and learn how to use that same pattern in a completely different dance style (e.g. Waltz). This makes learning more efficient, and improves memory and application of steps and patterns. You'll be surprised how fun and easy we make learning to dance!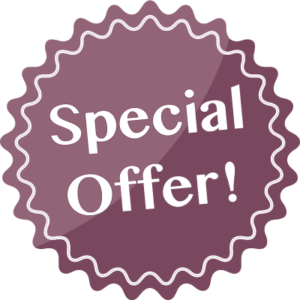 Don't wait, sign up today!
2 Introductory Lessons for $99!
Social dances can be danced with a variety of partners and still be led and followed in a relaxed, easy atmosphere…