Social Dancing For Adults Do's and Don'ts
Here are some things to consider when participating in social dancing classes and events. Also, see the suggested Dress Code for Ballroom and Latin social dancing for adults further below.
Social dancing is like driving a car: If there are other dancers on the floor then be considerate of the space around you, and share the floor. When a dance travels around the room it always flows in a counter-clockwise direction, and so should you.
Leading and Following: This does not mean pushing and pulling your parter around the floor. As a leader, be mindful of your partner's skill and ability, and dance according to their level, not your own. Your partner will enjoy dancing with you much more.
It is impolite to deny an invitation to dance: At a group class or practice party everyone is there to learn and practice their dancing. Some people will have less dance experience than others, but the best way for everyone to improve is by supporting each other. Try to dance with everyone, it will improve your own dancing, as well as others.
Be polite and courteous: Similar to the last point, some students learn faster than others. Just because you know something, or learned something different, doesn't mean you should share it with others. They need to learn at their own pace, just like everyone else, and with the dedicated help of their qualified instructor. Mistakes are bound to happen, so let's be polite and continue dancing.
Always remember personal hygiene: Remember to take a few minutes before coming to the studio to freshen up. Bring a few mints and some deodorant, or even a light body spray. Please do not wear a lot of perfume or cologne, as some people may be allergic.
Did You Know?
Ballroom dancing is fun, and a great way to keep physically and mentally fit while socializing with others.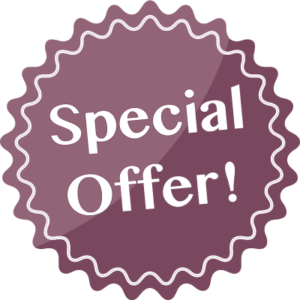 Don't wait, sign up today! 2 private dance lessons for only $99!
Depending on the function you attend, you try to dress accordingly. The same is true if you were going out dancing. At Lakeside Dance, we feel the way we dress should reflect the elegance of Ballroom and Latin dancing. Feel free to let your personality shine, but here's a few things to consider when selecting apparel appropriate for social dancing:
Wear something comfortable since you will be moving a lot
Avoid clothing that may be considered revealing
Think dress-casual
Bring a change of shoes for dancing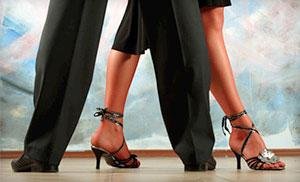 Tips For Women
Avoid pencils skirts, and very constricting attire
No sleeveless shirts
Flat sole shoes, or dance shoes
Tips For Men
Dress pants, or kakis
Comfortable collared shirt (dress shirt, golf shirt)
Dress shoes with smooth sole, or dance shoes