Learn How to Country Dance
Country and Western dancing encompasses many dance styles, which are typically danced to country-western music, and which are stylistically associated with American country and/or western traditions. Western couple dancing is a form of social dancing. There are many different styles danced to country music around the globe, including: Two Step, Country Waltz, Country Cha Cha, Polka, and other Western promenade dances, East Coast Swing, West Coast Swing, and Nightclub Two Step. Line dancing and square dancing are also forms of country-western dance. At Lakeside Dance we offer various Latin and Ballroom dance styles that can be adapted to country music (e.g. Waltz, Foxtrot, Swing, Cha Cha, and Rumba).
Characteristics
Country dancing is considered informal and relaxed, and emphasizes smoothness and musicality. Because there are different styles of country dancing, the characteristics are varied depending on the dance form.
Popular Country Music
Fake ID – Big and Rich
Downtown – Lady Antebellum
I'd Rather Miss You – Little Texas
Related Dances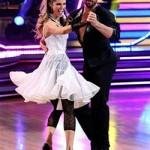 Swing dancing is well-suited for country-western, rock and roll, and even pop music. It is a fun and upbeat social dance.
Foxtrot is an excellent Ballroom dance for many social events, and adapts easily to country music.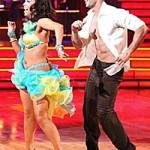 The Cha Cha is a very rhythmical dance with syncopated patterns, perfect for faster country and western music.