Boost Confidence and Style in Your Dancing!
Every woman loves a man that can dance! Start dance lessons at Lakeside Dance in Barrie! Gain credibility on the dance floor, and become more confident in social situations. It's a fact, most men put off dancing because they do not feel confident, or because they just don't know how. If you don't know much about dancing then taking dance lessons will help you to stand out and let your personality show! You may already know a few moves, or you feel that you have two left feet. No matter the reason, Lakeside Dance is here to get you on the right track by learning how to dance!
Learn how to successfully lead in dancing, and let any woman feel comfortable dancing in your arms! Male dance partners are always desired in every social dance situation- weddings, a night out, and even business functions/events. Join Lakeside Dance, and start feeling great on the dance floor today! 2 introductory private lessons for only $99!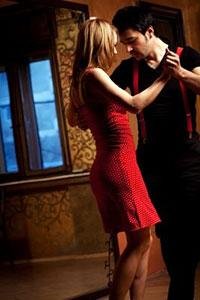 Learning Will Last A Lifetime
Learning Ballroom and Latin dancing is like learning a sport. It requires education, repetition and practice. All of these will help to build muscle memory. With time and practice, learning how to dance is a skill that will last a lifetime!
Learn how to dance. Start with our unbeatable offer! Two private lessons for a single person, or couple for only $99 +HST. Sign up today!