Build Grace and Poise! Learn How to Dance!
It's a well-known fact, most women have a passion for dancing. Ballroom and Latin dancing are the most sought after, and elegant forms of dancing. Often used at weddings, vacations, clubs, and business functions. Some enjoy the physical benefits of Ballroom and Latin Dance, some desire the embrace of a dance partner, but everyone loves how much fun it is to social dance. Never again say no to a dance invitation!
Simcoe's best choice for Latin and Ballroom dancing! Lakeside Dance will have you looking and feeling great on the dance floor.
Don't have a partner? No problem at all!
At Lakeside Dance you will be paired with a professional dance instructor for your private dance lessons. In our group classes and practice parties, we encourage changing partners as a way to improve one's social dance ability. You will have the time of your life social dancing!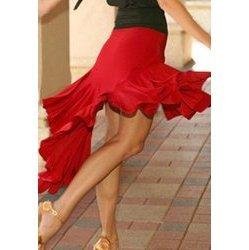 Wake Up Dancing!
An exciting and healthy way to start your day. Enjoy ladies dance classes with FUN Latin routines!
Join the Facebook page for upcoming dates:
Join millions of women who love Ballroom and Latin dance! Discover the world of social dance, and change your life for the better! New student package on SALE! Don't wait, sign up for adult dance lessons today!