The Fast and Pulsating Jive
The Jive was first presented to the United States of America in 1934, by Cab Collaway. The dance takes its name from the popular jazz slang term "jive". Developed from popular dance styles, such as the Jitterbug and Lindy Hop, the Jive became a big hit amongst teenagers and dance enthusiasts around the world. Jive and Swing share similar dance figures and style of music, the Jive often being much faster than the Swing.
Characteristics
The Jive contains bouncy rhythms, as well as free form movements. Jive incorporates knee lifting, bending, and rock steps. Good coordination is essential in the Jive, with its quick rhythm, sharp turns and fast footwork. Jive is written in 4/4 time, and counted as 1,2,3-a-4,5-a-6.
Popular Jive Songs
Long Tall Sally – The Beatles Big Time Operator – Big Bad Voodoo Daddy Rip It Up – Little Richard
Related Dances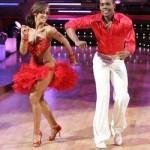 Mambo is a high energy Latin dance style, with music that is similar in rhythm and tempo to the Jive.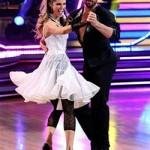 Swing and Jive appear very similar. The difference being the motion of Swing is horizontal, where as Jive is more vertical.