The Romantic and Passionate Rumba
The Rumba is often referred to as the "most romantic Latin dance". Rumba originated from Cuba, where locals in Havana and Matanzas originally used the word rumba as a synonym for party. In the 1920s, an orchestra performed at the Coconut Grove in Los Angeles, bringing Latin dances to life, and making the Rumba famous. Traditional Rumba music is very romantic in nature, building strong chemistry between dance partners.
Characteristics
The Rumba is a spot dance with many different genres of music. This makes it a very useful dance for all types of functions. Dancers learn much about expression and musicality by learning how to Rumba. The most noticeable and attractive element throughout Rumba dancing is the use of Cuban motion (hip action). Cuban motion is not essential for beginner Rumba dancers, and is developed after the fundamentals are built. Rumba music is often written in 4/4 or 6/8 metre, and is counted using slow and quick steps.
Popular Rumba Songs
Hold Me – Ebba Forsberg Reflection – Christina Aguilera Recuerda – Piet Veerman
Related Dances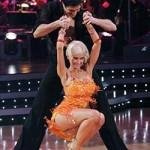 Salsa has become synonymous with Latin dancing, but it lends credit to its origins, the Rumba. Salsa is exciting to watch, and even more fun to dance!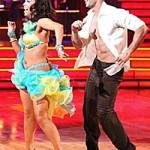 Cha Cha is a playful and energetic Latin dance. It incorporates much of the technique, and patterns of Rumba dancing.