The Popular and Spicy Salsa
Salsa, which means "sauce", is a popular dance style all around the world. This spicy dance originated in Cuba when African rhythms met Latin music. Around the time of World War II, the music travelled to Mexico and New York City where the term "Salsa" was created. Salsa is normally danced with a partner, but other forms of Salsa dancing include: line dances "Salsa Suelta", or a group forming a circle "Casino Salsa". Salsa remains an enjoyable social dance with fun movement, shaking hips, and traditional Latin music.
Characteristics
The Salsa is a passionate, energetic, and romantic dance. A noticeable element of the Salsa is Cuban motion, which is hip action from bending and straightening your knees. Footwork is generally kept small, while dancing mostly on the balls of your feet. Salsa dancing is often counted as quick-quick-slow, or 1-2-3 5-6-7.
Popular Salsa Dance Songs
Perdoname – Gilberto Santa Rosa
Chivirico Dvila – Rico Guaguanco
Nieve con Sal – Frankie Morales
Related Dances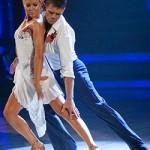 The romantic Rumba is the mother of Latin dancing. Salsa incorporates the partnership and technique built from the Rumba.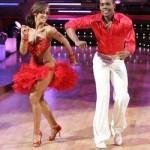 Mambo is the sister dance to Salsa. It is danced to traditional Latin music, often carrying a sharper beat.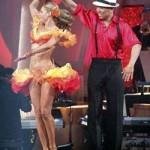 Merengue is a more basic form of Salsa dancing. Merengue music and patterns help to develop rhythm.