Learn How to Bachata
The Bachata originated from the Dominican Republic, where the music was also born. The Bachata music is easily recognized by the use of romantic guitar rhythms, creating a passionate dance style. An increasing amount of people began to love dancing the Bachata, as it travelled and became popular all around the world. The Bachata began first as a closed dance style, and has since developed to use both opened and closed dance frame. It is fun to learn how to Bachata, and the beautiful music will have you enchanted.
Characteristics
The Bachata consists of a three step motion from side-to-side, ending with a taping action. It is a great dance to strengthen legwork. The taping action is often replaced with a hip movement, also known as Cuban motion. Bachata is often counted as 1-2-3-4, or 1-2-3-tap.
Popular Bachata Songs
Promise – Romeo Santos Stand By Me – Prince Royce Obsession – Aventura
Related Dances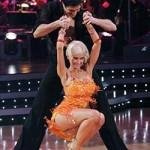 Salsa and Bachata are very common social dances in South America, which have become extremely popular in North America as well.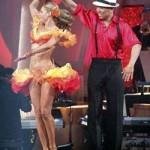 The Merengue is danced with an eight beat rhythm, like the Bachata. Both dances are simple to learn, yet very addictive and fun to dance.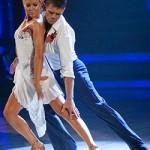 The romantic Rumba is the mother of all Latin dances. The music of Bachata and Rumba is very passionate and romantic.