The Merengue is a Versatile Latin Dance
Merengue develops Cuban motion and the ability to adapt to any partner. It is the only Latin dance that combines one step timing with Cuban motion, helping in all Latin dances. The march-type beat helps to strengthen footwork and coordination. Learning how to Merengue will develop a clearer interpretation of musical rhythm.
Characteristics
The Merengue consists of a constant marching rhythm throughout the dance. Merengue music is written in 4/4 timing with a fast tempo. Dancing the Merengue is a great way to develop footwork, lead and follow, timing, and to introduce Cuban motion (hip movement) into one's dancing. Merengue is danced to 8 beat timing, counting out one step per beat.
Popular Merengue Songs
Suavemente – Elvis Crespo Hot Hot Hot – Buster Poindexter Calle Ocho – Pitbull
Related Dances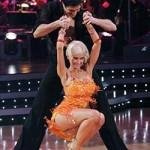 Salsa and Merengue are very popular night club dances. Practicing the Merengue is a great training aid to become a stronger Salsa dancer.
The Bachata has a similar eight count timing to the Merengue. Both Merengue and Bachata are great night club dances.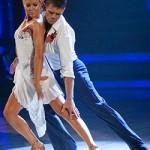 Rumba and Merengue should both be practiced often, for those seeking to develop the attractive hip motion (also known as Cuban motion) of Latin dancing.